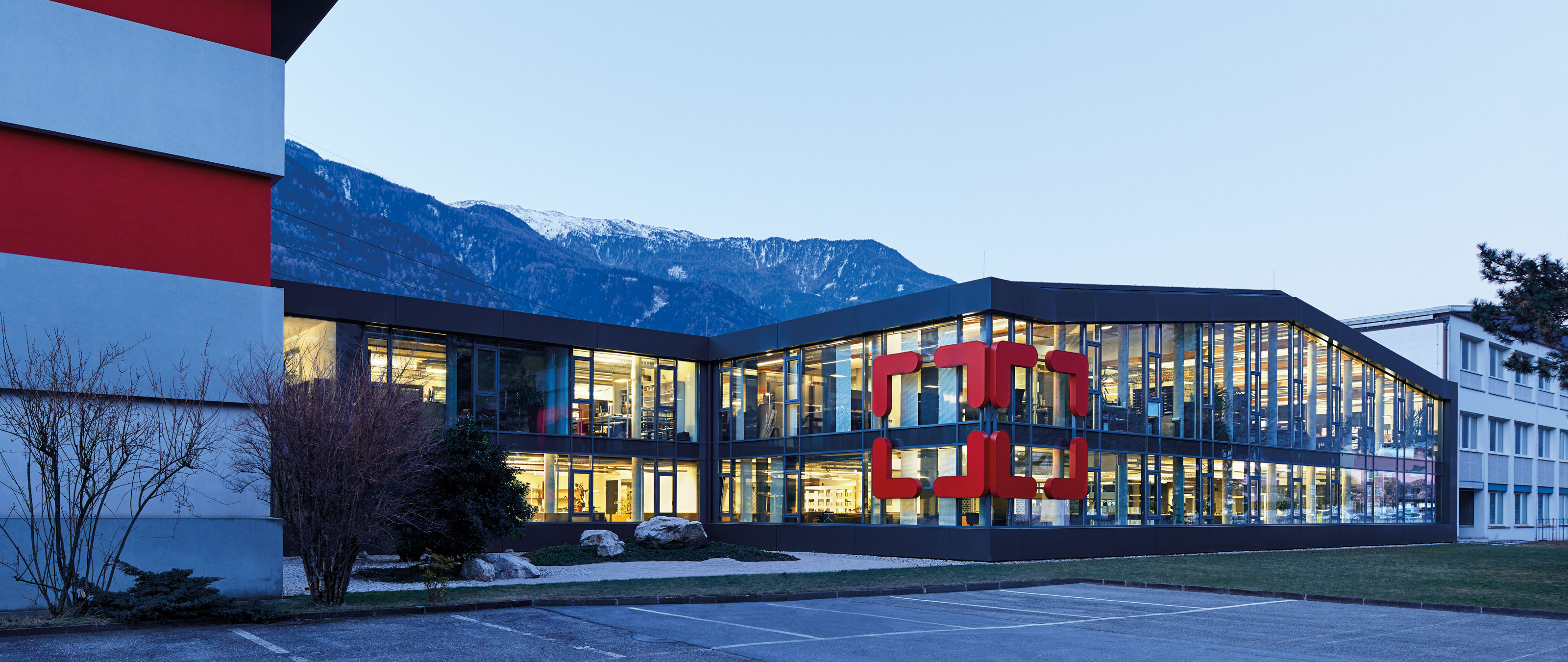 Positive wind of change blowing through production
Production optimization with SCHULER Consulting – Schweitzer Project AG, innovation lead-er in shopfitting
"Do we want to keep the existing processes as they are, simply because we have always done it this way? Or do we want to breathe fresh air into our production?" This is the question Schweitzer Project AG asked themselves last year. As a result, the globally operating shopfitting company, with headquarters in Naturno, Italy, opted for the consulting services of SCHULER Consulting. The objective being "to proactively rethink certain potentially outdated processes together with the team," explains Manuel Stecher, Head of the Schweitzer factory.
The 1,000 employee-strong company from South Tyrol has a key competitive advantage in the "Consult, Design and Build" concept. Schweitzer delivers everything from a single source across the entire value chain, from client consulting, to store design, through to production and assembly, both for batch size 1 projects and larger volumes. Well-known clients include, among others, Carrefour, Edeka, REWE, Nespresso, United Colors of Benetton and Armani. In order to ensure and develop their competitive advantage in the long run and to be able to implement client projects even more efficiently and to the highest quality requirements, Schweitzer wanted to also step up their game in their own production systems for the wood and metal sector (Schweitzer factory).
This is where SCHULER Consulting came into play. "The objective was to optimize production," Stecher reports. In order to optimize production processes and to partially restructure the production layout, SCHULER Consulting used different optimization methods, including KAIZEN, 5S and the Seven Wastes. All of these methods are geared towards the continuous optimization of tasks, work spaces and working methods, always focusing on minimizing or eliminating waste in production together with the employees.
As part of this, KAIZEN cards were introduced, for example, which show a before/after comparison of optimization measures triggered and implemented by the employees themselves. In addition to the description and visual representation of the change, the savings are also displayed. In this way, a new space-saving and easily accessible storage area for raw material (that was previously stored in the yard) was found, to name just one example. But the changes go far beyond the optimization of work spaces and transport routes, as Stecher explains: "SCHULER did much more than just hang up a few pictures. They helped us to anchor the KAIZEN principle in our employees' minds. All of this only makes sense if it is also sustainable. And it is only sustainable if it reaches our staff members."
The successful results are evident and can mainly be measured by positive key production figures, such as reduced scrap, increased rate of efficiency or optimized quality. "But you can also see it," Stecher says. "Now, when you walk through production, it all looks tidier, cleaner and more structured. Everyone has a (flexible) work space, so it is basically impossible not to work more efficiently."
However, there have also been challenges. "The key to success was certainly not the technical or functional aspect, but rather convincing all employees of the value of the largely new approaches," Stecher explains. "We all know that it is not easy for people to let go of habits. And therefore, a major step is genuinely winning over the employees."
These positive effects are not only apparent in the factory in Naturno. "It was mainly the other production plants that have benefitted," Stecher continues. The plant in Padua, Italy, that produces refrigerated counters, and the metal production in Csót, Hungary, have particularly benefitted from the changes. "This input was really useful in both factories. For example, 5S helps you to see change relatively quickly, which then motivates staff."
For future projects, Stecher would again look to the range of consulting services and the expertise of Schuler: "SCHULER Consulting would definitely be my first choice, because I am happy with the results we achieved with the consultants."
Also after their 90th anniversary last year, Schweitzer has big goals for the future. "Of course, we want to continue to offer high-quality services to our clients, to further develop our competitive edge and to remain the innovation leader. But what is of particular importance to us is offering our clients a truly unique kind of flexibility. While this requires a high level of commitment from employees, it will be reflected in the company's success."
Picture source: Schweitzer Project AG
Back to List