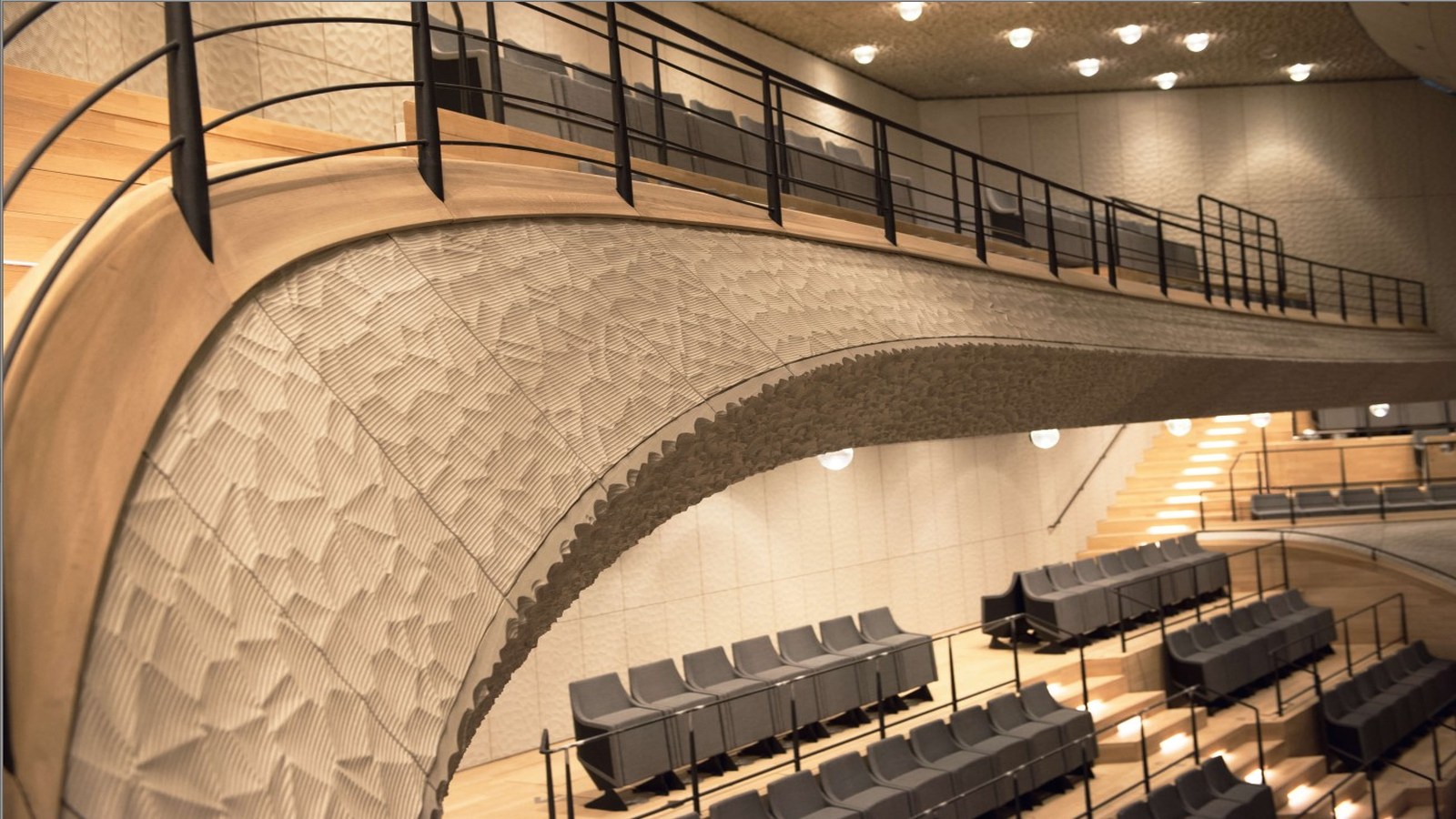 On a growth course with Hasenkopf Industrie Manufaktur
SCHULER Consulting develops strategic roadmap for the capacity expansion of the long-established company from Mehring (Bavaria, Germany)
Individuality and variety for bathrooms, wellness, living and more: This is what Hasenkopf Industrie Manufaktur offers its customers. The claim: Highest product quality across all materials, whether mechanically processed or thermally formed. On the occasion of the strategic planning for 2025, the company has created a roadmap for a capacity expansion together with SCHULER Consulting. In doing so, Hasenkopf remains true to its maxim of also making anti-cyclical investments.
Whether made of Corian, HI-MACS, Plexiglas or solid wood - the products of Hasenkopf Industrie Manufaktur, which are mainly made of solid surface materials, are popular eye-catchers. They stand out due to their extraordinary design, the innovative integration of different functionalities as well as their timeless and simple design. The wide variety of products and materials reflects the sound technical know-how that the manufacturer has developed over the course of its long history: What started out as a craft business with two employees in the 1960s has now grown into a company with over 200 employees.
Hasenkopf Industrie Manufaktur manufactures both unique items and small(est) series. Its product and material portfolio is as diverse as the production technology used for the three main manufacturing processes: Casting, molding and milling. On the occasion of the strategic planning for the year 2025, the Schuler Consulting project team developed a strategic roadmap for the capacity expansion of the company's largest production area, Corian processing. The solid surface material Corian is characterized by its high level of wear resistance and durability and is further processed from sheets. It can be shaped into almost any form, making it suitable for the manufacture of very different products, such as washbasins, countertops, counters and wall cladding.
Increasing individuality, reducing complexity
In the course of the project, the Schuler Consulting team analyzed the potential for optimizing production and examined the use of new technologies in order to realize the company's growth plans. The common requirement was that investments in new machines, technologies and the automation of production must be justified by the product portfolio and planned for the long term. Particularly for series with small quantities and the production of one-offs, as at Hasenkopf, a special challenge lies in ensuring economic viability for these products across all materials and manufacturing processes.
Many SMEs, especially family businesses or companies that have evolved from a family business, are familiar with this situation: over the many years of the company's history, the complexity of manufacturing and the scope of the product portfolio increases rather than decreases. In order to reduce this complexity - especially in the direction of customers - and to achieve the targeted capacity expansion, one goal of Hasenkopf Industrie Manufaktur was to strategically develop its own product portfolio. In this way, Hasenkopf wants to meet the market's desire for individuality even better and increase its customers' design freedom in product configuration. To this end, production-related hurdles had to be identified and eliminated, and new investments strategically planned.
The right time for investment
"The support of Schuler Consulting was very helpful for us in this process. In particular, the consultants' methodological expertise and many years of experience convinced us when it came to finding a concrete approach for our growth strategy and the right time for investments," reports Managing Director Patrick Löchelt. An important part of the optimization project at Industrie Manufaktur was not only the proposals for investments in new automation technologies, but also, and in particular, recommendations for action on the specific timing of implementation of the measures over the next four years.
Sometimes less is more, because new acquisitions are not always necessary. It is worth taking a close look at what is already in place, because there is often still potential for optimization that can be leveraged in the short term. A more comprehensive view of the upstream and downstream processes is essential: This concerns the data flow from the office to production as well as, in practical terms, everything that happens before and after each processing step in production, right through to assembly and shipping. Optimizing these business and manufacturing processes has the potential to increase overall production efficiency. Such analyses reveal bottlenecks that can often be eliminated by adjusting the processes and do not require new acquisitions.Among other things, a bottleneck was identified and eliminated at the automatic plate storage system.
In the return-on-investment analysis, economic and strategic issues were always considered together: The point at which the investment in new machines, robotic cells and systems pays off was analyzed in the overall context of the company's strategic orientation.
After all, whether a decision is ultimately made in favor of 1-shift or 2-shift operation depends not only on whether the desired increase in performance can be achieved with new machines. This decision also depends on personnel capacities and whether they can be expanded over the years. The use of new technologies also requires a training concept for employees - these aspects were also taken into account in the ROI analysis.
More efficiency in production
"In addition, an important topic was to further increase production efficiency in the future. In this context, it was also central to see what digital solutions were available from the Industry 4.0 sector," says project manager Volker Jahnel. "Furthermore to the entrepreneur's medium-term and long-term orientation, the short-term potential for improvement was identified, which the company could implement immediately." To this end, the project team decided on various optimization and automation measures that could reduce buffer and throughput times.
It was also particularly important to be able to monitor the success of the optimization measures in the future. For this purpose, key performance indicators and targets were defined, which will be used in the future to measure the increase in production performance as a result of the automation measures. Here, the value-adding activity is distinguished from transport.
At Hasenkopf, the degree of automation is to be increased throughout: From handling to nesting in production, the introduction of flexible manufacturing cells to the automation of organizational processes. Furthermore, improvement measures were taken in the design of workplaces based on the "5S" lean approach. This Japanese method is focused on a continuous improvement process. The five steps - sort, set in order, shine, standardize and sustain - can be carried out at regular intervals by the company itself.
The coordinates are set
"SCHULER gave us tangible recommendations along our growth strategy, when, which investments make sense and in which project scope can be realized", explains Patrick Löchelt. "Through the project we have gained qualitative and quantitative assessment of which technologies are suitable for us and at what pace growth is feasible for us as a company. This has given us concrete approaches for our future development." Both sides are very satisfied with the project result, Jahnel and Löchelt agree. "We look forward to now being able to continue to accompany Hasenkopf in their growth in follow-up projects and to put their strategy into practice!"
Hasenkopf Industrie Manufaktur also has its sights firmly set on the future: A successful capacity expansion, increased productivity and the strategic promotion of its own employees. These are just a few of the many major goals for 2025 on Patrick Löchelt's list, he says. "We want to be countercyclical. That's why we just decided on a project with Schuler at the end of 2020 - despite the crisis. This keeps us true to our maxim of also making anti-cyclical investments. Now we can pursue our growth course in a targeted manner," says Löchelt, summarizing his plans.
About the project team
Patrick Löchelt has been managing director and shareholder of Hasenkopf since 2019. With broad professional experience from manufacturing companies, methodological expertise from his work as a strategy consultant for the Boston Consulting Group, and entrepreneurial independence, he takes responsibility for aligning the market leader Hasenkopf to attractive growth markets.
Volker Jahnel has been working for SCHULER Consulting in Europe for almost 30 years. Through his many years of experience as a consultant in the European and international wood and furniture industry, he specializes in the areas of process and organizational optimization, Industry 4.0 and information flow consulting, among others.
Back to List
About Hasenkopf Industrie Manufaktur
Here, tradition meets innovation: a craftsman's business founded in the 1960s with two employees has today become a company with over 200 employees. Hasenkopf's product portfolio includes not only furniture fronts and drawers, but also washbasins, bathtubs and much more. The manufacturer from Bavaria relies primarily on high-quality solid surface materials such as Corian, Hi-Macs, Plexiglas or solid wood.
Find out more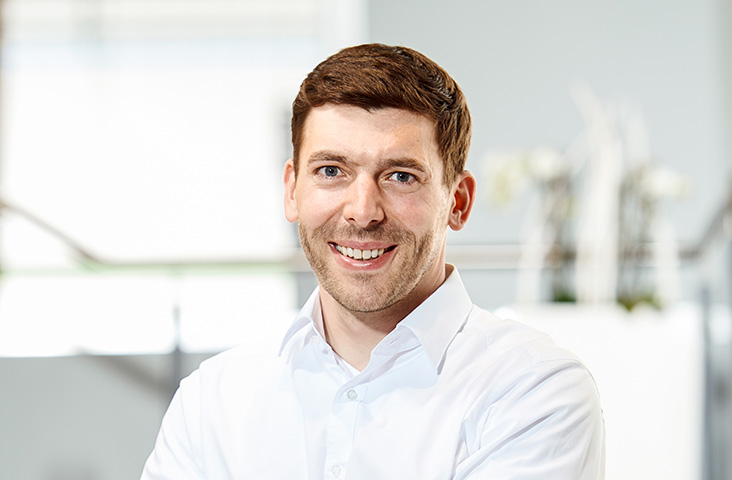 That's how your colleagues produce